Charlie Gutierrez
Mortgage Loan Originator
"We must communicate in a way that leaves no room for interpretation."
With over half a decade of professional experience, Charlie brings high achievement, great values, and a strong work ethic to Morgan Financial. As a member of the United States Coast Guard for the last 16 years, he understands the importance of serving the community, and he uses his drive to serve his clients, both military and civilian, to the best of his ability.
Charlie lives at home with his wife of 16 years and his two boys. In his spare time, Charlie volunteers for the Viera Suntree Little League where he serves as League President on the Board of Directors. He is also looked up to as a great coach by children of the community, leading his basketball team to an undefeated season in 2017.
NMLS ID: 476628
Michelle Buonocore
Loan Officer Assistant
"The difference in winning and losing is most often not quitting. If you never quit, you'll never truly lose." - Walt Disney
Michelle has an enthusiastic energy about her that makes her a fantastic Loan Officer's assistant. Between her extensive experience in the mortgage industry and her remarkable organizational skills, Michelle makes sure that all Morgan Financial clients are properly informed and communicated with throughout the mortgage process, never leaving anyone with a question unanswered or a need unmet.
Michelle lives at home with her fiance and her German Shepherd. If you ever find yourself wondering where Michelle might be, you'll probably find her at Disney World enjoying her favorite and happiest place on Earth.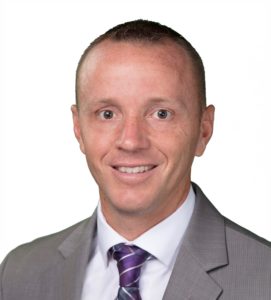 Derek Sichler
Sales Manager
"It's not the size of the dog in the fight, it's the size of the fight in the dog." - Mark Twain
With 16 years of experience in finance and banking, Derek has been involved in thousands of mortgage transactions. Through his long career and years of experience, he has had numerous opportunities to serve his clients and provide sound financial advice in all respects. Furthermore, he has found that Morgan Financial matches his core beliefs of upholding honesty and integrity in both his personal and professional life.
Derek and his wife, Deanne, live in Melbourne together with their two teenage boys, Jordan and Caden. In his spare time, he is an active member of the Church at Viera as well as a coach and board member at Space Coast United Soccer Club.
NMLS ID#331186
derek@morganfinancial.net